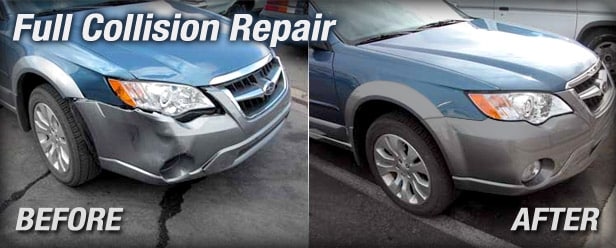 The most important vehicle we repair is yours.
The sophisticated construction of today's vehicle requires continued education of our Master Technicians to meet the needs of your automobiles. Our repair techniques are an exact duplication of original manufacturer specifications down to the vehicle's fit and finish which is the end result of a professional repair inside and out. Your vehicle need not be a Cadillac, GMC, Buick, or Chevrolet either. We work on vehicles from any manufacturer.
Massey Orlando Collision Center will carefully restore your car's performance (how it steers, handles, rides, and operates), its mechanics (engine, drive train, balance & alignment), and the fit and finish (seams between the hood, fenders, grill, and bumpers) to ensure that it is true to manufacturer specifications.
Massey Orlando Collision Center standard practice is to use only original equipment (OE) parts. If the car is an older model, if OE parts aren't available, or if you and your insurance company want to be economical, we can provide like kind quality parts.
We even provide a complimentary V.I.P. detail of your vehicle at time of service, and lifetime guarantee on all workmanship*.
You can rest assured your vehicle will be restored to its original pre-accident condition.